Recently I had an issue with my graphics card, the Radeon Sapphire R7 200 Series. I've had it now for over 2 years and most of the games I used this card with worked well – there were no glitches. Now for me I realize it might be time to start saving for a replacement. Like the new ATI or Nvidia Card, two options that come to mind first. The main things I'm looking at are 1) good price and 2) how long it'll take me to get my hands on a new card.
Twitch is my main provider I use to stream video games. It's been close to two months since I was able to stream a game there, and I know that I won't able to again until I get the graphics card issue resolved. Hell, I sure miss gaming and interacting with the audience on my channel every night. It's so  fun and entertaining and doing live gaming again will be an exciting thrill ride to get back into my life.
One thing I never did was save extra money in case something were to happen to my graphics card. I can still use the monitor fine and my computer it is working great, so the graphics card problem doesn't stop me from doing the basic things I need to do. But it's just that the games won't launch when I need them to. And I tried to reinstall the graphics card twice … that hasn't worked for me. I'll try to troubleshoot this again soon to see if I can find a solution.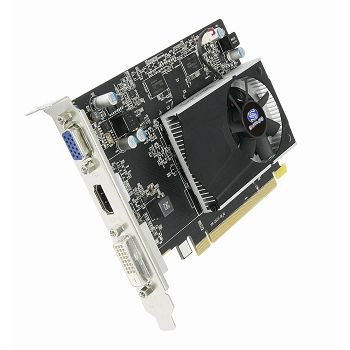 First, from what I can remember when I was browsing the Newegg.com website, the total price was between $50-$200 for a gaming graphics card.  I'm definitely not planning to spend over $200 for a card in any case. Secondly, the video card I originally purchased from Micro-Center didn't cost more than $69.99 (taxes included) for my first-built PC. No plans when I'll purchase the next Gaming/Video card, but I know it won't be soon. In fact, I haven't gone out and done research on any product brands in months. But I'm open to any suggestions you have for Gaming/Video cards – feel free to add your thoughts down in comments.
Captain Luke signing out.